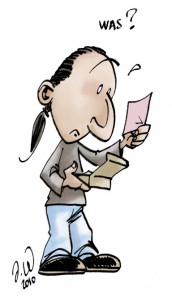 Possibly one of the biggest names in board game design will be joining us on WEDNESDAY 12th Febuary at 2pm (EST) 7pm(GMT) as a guest on #boardgamersask
Even if you do not know the name Antoine Bauza, you will have heard of his games! To name a few,
Ghost Stories
,
Seven Wonders
,
Hanabi
,
Takenoko
&
Rampage
... If you were to own only these games, you have a brilliant little collection that both family members and hard core gamers can enjoy!
The designer in his own words
Who is he?
"Good question ... Player since I was old enough to hold a dice or a card in my little pogne I wandered universities in universities until I decide to follow the path of education and the - less noble it is true - the game
Other than that, I hate raw tomatoes, rolls Brompton devours literature fiction and comics, plays everything and anything, learning Japanese, losing a lot of time surfing, practice Aikido and Jodo, desperately seeking a Chinese abacus ..."
What does he do?
Having written or contributed to several RPGs, especially within the group of authors and illustrators Ballon-Taxi (Exile Tears Rust, Scavengers, Dwarves & Gardens, Final Frontier, Hellywood, Zohomatos), I abandoned this medium to that of the game. I have several projects currently being edited, some in development ... and lots of ideas in my boxes.
In 2008, I reduced my teaching activity in a part-time to continue my adventure fun and get involved in writing for young people and in the scripting of Comics. In 2009, I suspended my teaching activity to push in this direction ...
Published Board Games by Antoine
2013
Tokaido Crossroads
(Funforge)
Rampage
(Repos Production)
7 Wonders : Wonder Pack (Repos Production)
Le Petit Prince (Ludonaute)
2012
Tokaïdo (Funforge)
Ali (Libellud)
7 Wonders Cities
(Repos Production)
La Marche Barbare (Repos Production)
2011
Takenoko
(Hazgaard/Matagot)
Ghost Stories Black Secret
(Repos Production)
Dr. Shark
(Hurrican)
Dojo
(Hazgaard)
Hanabi
(Cocktail Games / XII Singes)
7 Wonders Leaders
(Repos Production)
Witty Pong
(MyWittyGames)
2010
Rockband Manager
(Edge)
Seven Wonders
(Repos Prod)
Le Donjon de Naheulbeuk
(Repos Prod)
Hanabi-Ikebana
(XII Singes)
Mystery Express
(Days of Wonder)
So What is #Boardgamersask?
#BoardGamersAsk is a live Twitter event, were you the board gaming community can ask questions of industry insiders.
So the big question is how does #BoardGamersAsk work?
It's simple, to take part in the live Q&A interview just be on twitter at the time and day listed below:
Wednesday 12th Feb
- start times are:
7pm (GMT)
11am (PST)
12pm (MST)
1pm (CST)
2pm (EST)
To ask them a question just use hash-tag #BoardGamersAsk . To see what everyone else is asking or to see the answers being given by our guest just search for the same hashtag!
If you miss the event (try not to :-) don't worry we will put together the highlights for the interview and post them on this site.
For one hour, #BoardGamersAsk is your chance to ask questions of the "people behind the meeples"
You can stay up to date with #boardgamersask just by following
@boardgamersask