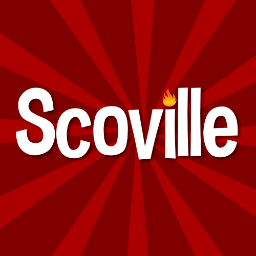 This Friday 31st Jan, 2pm (EST) 7pm (GMT) our live guest on #Boardgamehour is a new desginer called Ed Marriott. His first game ever Scoville is being published by
Tasty Minstrel Games
via Kickstarter right now (If it funds).
So this is your chance to ask questions of a designer who has been picked up by a pretty big publisher for his first game!
What's his secret? How long did it take him? Does he grow chillies himself? (that last one will become relevant when you see what his game is about)
The Game
In Scoville you've been hired by the town of Scoville to meet their need for heat. To do so you'll have to plant, cross-breed, and harvest the hottest peppers.
While the gameplay is simple, the strategy is complex. Players will race to be the first to plant and harvest the best peppers, so that they can be the first to fulfill the most valuable recipes.
Scoville is currently on KickStarter
The Designer In his own words
I live in Wisconsin, USA. I am 32 years old. I've been designing games since about 2010. My favorite game designers are Uwe Rosenberg and Stefan Feld. I love worker placement games. But most of all I love games that bring people together and allow them to have a good time. I also brew beer and I'm planning on brewing six different beers this year.
So What is #Boardgamersask?
#BoardGamersAsk is a live Twitter event, were you the board gaming community can ask questions of industry insiders.
So the big question is how does #BoardGamersAsk work?
It's simple, to take part in the live Q&A interview just be on twitter at the time and day listed below:
Friday 31st Jan - start times are:
7pm (GMT)
11am (PST)
12pm (MST)
1pm (CST)
2pm (EST)
To ask them a question just use hash-tag #BoardGamersAsk . To see what everyone else is asking or to see the answers being given by our guest just search for the same hashtag!
If you miss the event (try not to :-) don't worry we will put together the highlights for the interview and post them on this site.
For one hour, #BoardGamersAsk is your chance to ask questions of the "people behind the meeples"
You can stay up to date with #boardgamersask just by following
@boardgamersask